pret pe buc
Descrierea
High Speed Wireless Extension via Home's Powerline

With HomePlug AV technology, the PLANET PL-510W Powerline Wireless N Extender efficiently share up to 200/300Mbps high speed Internet connection to any power outlet at home. With hassle-free plug and play installation, it enables users only need to plug a pair of powerline adapters into the house power outlets, and then can immediately enjoy high definition video streaming and network transmission. No more tripping over tangled, messy wires running through your house, the PL-510W is an ideal solution to create a wall-to-wall home network and extend the connection wirelessly.

 
Faster Wireless speed, Wider Operational Range

The PL-510W features IEEE 802.11n radio with 2T2R antenna technology compliant with 802.11b/g/n standards. With the 300Mbps high speed transmitting rates, the PL-510W can easily integrates the wireless devices with existing wired network. To secure the wireless communication, the PL-510W supports most up-to-date encryptions including WEP / WPA / WPA2-PSK with TKIP/AES.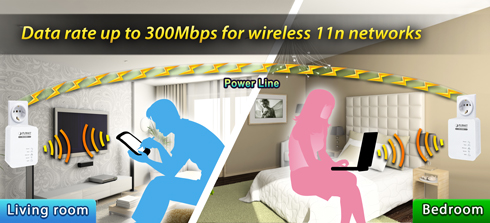 Data Transfer Rate up to 200Mbps and Distance up to 300 Meters Wiring

With advanced HomePlug AV technology, the PL-510W provides users with stable, high speed data transfer rates up to 200Mbps on electric powerline length up to 300 meters. Therefore, the PL-510W can transmit multiple HD streams and even Full HD movies to every room, making it a great choice for easily building a multimedia entertainment network.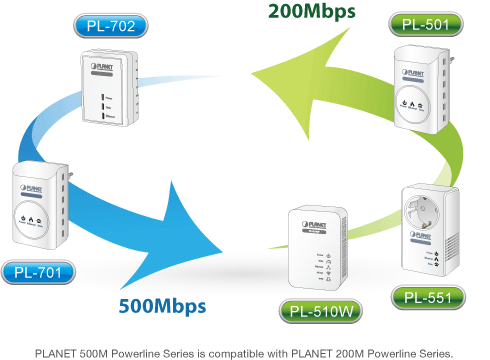 Secures the network connection with the Pair button, no need to remember passwords

Simply by pushing the button on the PL-510W, users can easily set up a hassle-free secure Powerline network within minutes. It provides 128-bit AES encryption for network security and data protection.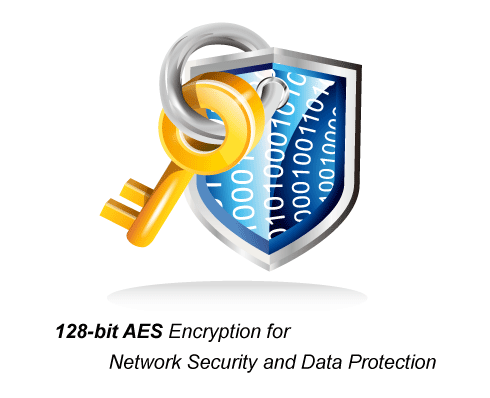 Quick Wireless Connection via WPS button

The PL-501W supports users to immediately getting access to high speed Wireless sharing via easy WPS setup:
Step 1: Mouse click the WPS button in the PC / Laptop
Step 2: Press the WPS button on the PL-510W
Step 3: Wireless connection is done

Efficient Bandwidth Management by QoS (Quality of Service)

Quality of Service (QoS) is provided by the PL-510W enabling a network to provide better service to selected network traffic over various technologies. The PL-510W provides 5 priorities of QoS for quick setup such as internet, online game, IPTV, video and VoIP.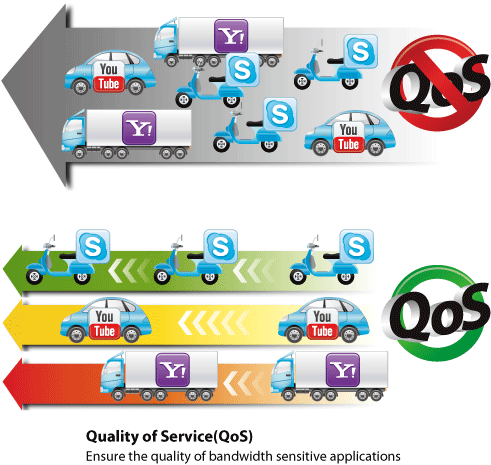 Important:
Orice oferta comerciala prezenta in acest magazin se refera numai la plata in momentul livrarii
Preturile contin TVA. Fotografia afisata are caracter orientativ si poate contine accesorii ce nu sunt incluse in pachetul standard al produsului.
Specificatiile tehnice sunt informative, in conformitate cu datele transmise de catre producatorii sau distribuitorii autorizati; ele pot fi modificate fara instiintare prealabila si nu constituie obligativitate contractuala, aceleasi conditii se aplica si pretului produsului. Toate promotiile prezente pe gsc-online.ro sunt valabile in limita stocului. Echipa GSC face toate eforturile pentru a elimina orice erori.
Fiecare produs beneficiaza de garantia specifica data de catre producatorul sau distribuitorul autorizat in Romania. Toate marcile apartin detinatorilor legali.
Fiecare produs din oferta cu discount beneficiaza de garantie 6 luni.
Pretul serverelor este calculat pentru configuratia Barebone. Nu contine pretul procesoarelor, memoriilor, hard-disk-urilor sau altor componente optionale.HDD-urile se vand numai in configuratie cu serverele din oferta GSC.
Pretul este negociabil pentru cantitati mai mari.
Orice oferta de transport gratuit se refera numai la locatiile care exista pe lista curierului cu care avem contract.Lista o puteti consulta

aici